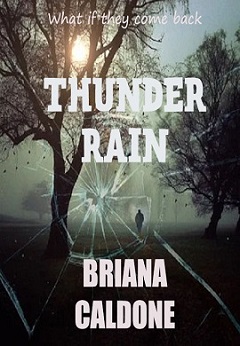 Author: Briana Caldone
Publication Date: June 2021
Page Number: 278
Description:
Thunder Rain: A new suspense thriller from author Briana Caldone.
Marie hadn't dated for years, always placing work ahead of her personal life. A university lecturer in Boston, Marie finally decides to take the plunge and agree to a date with Max, the young visiting professor who had shown an interest in her. That night tragedy strikes, as she discovers Max dead in a pool of blood on the floor of his apartment.
Marie is under investigation by the police for homicide. Cryptic clues come her way, as she realized that something deeper and more elaborate is at foot. Max was not the only intended victim that night and she steadily become embroiled in a conspiracy.
When other victims are discovered which connect to her case, the mystery increases in intensity. The baffling case may just be related to her undergraduate work – that she thought had been left behind. But the past has a strange way of catching up with you.